CRG has invested resources for its own studio. We are offering it on a rental basis.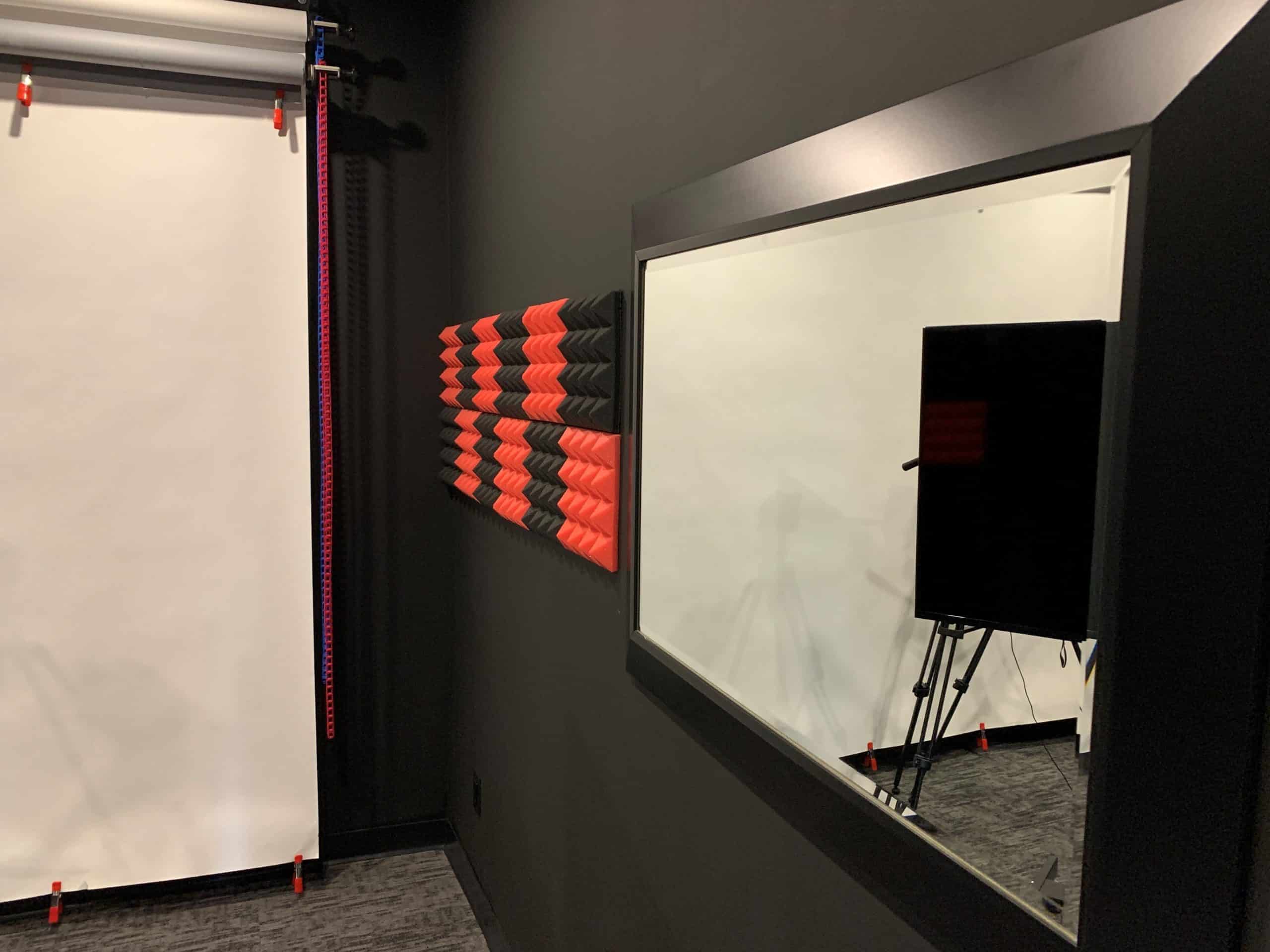 Abbotsford Studio Details
Room footprint 12' x 14' with sound proofing
Ceiling height 8' 3"
Walls painted flat black
Two 9'back drops on a reel – white and gray
Cloth green screen available on mobile frame: Setup fee applies
60" HD TV on stand with HDMI cord
Two studio light boxes – florescent
One LED square light box
One halogen studio light
Two dark brown high-back chairs
Two white with black legs counter-top high-back chairs
One round counter-top 18" round glass coffee table with chrome legs
$50 per hour. Minimum 4 hours. Day rate is $300/8 hours.
Includes room, back drops, TV as needed, lights.
Chairs: black or white set.
Round 18″ glass table.
Rental Price
During Business Hours
Monday – Friday 8:30 am to 4:30 pm
Off-hours fee: $50.00
Off-hours fee waived for full-day rentals
Green-cloth backdrop setup fee: $50
Rental Space Location:
#100B – 2860 Trethewey Street
Abbotsford, BC V2T 0G5
Canada
Available with CRG Camera Operators Only
Equipment cannot leave the premise:
2 Lumix G4 – 4K Cameras
3 Lens Choices
2 Tripods
2  Sound Packs
B-Roll Rail  – $20/day
Steady Cam – $20/day
Camera $75/day includes one lens and tripod
Extra Lens $50/day
Sound Packs $50/day
Operator Rates:
$60/hour Minimum 4 hours
One operator day rate: $400/8 hours
Discounts for multi-day engagements
SD cards responsibility of the renter.