CRG has invested the resources for its own studio and offering it to others to access on a rental basis.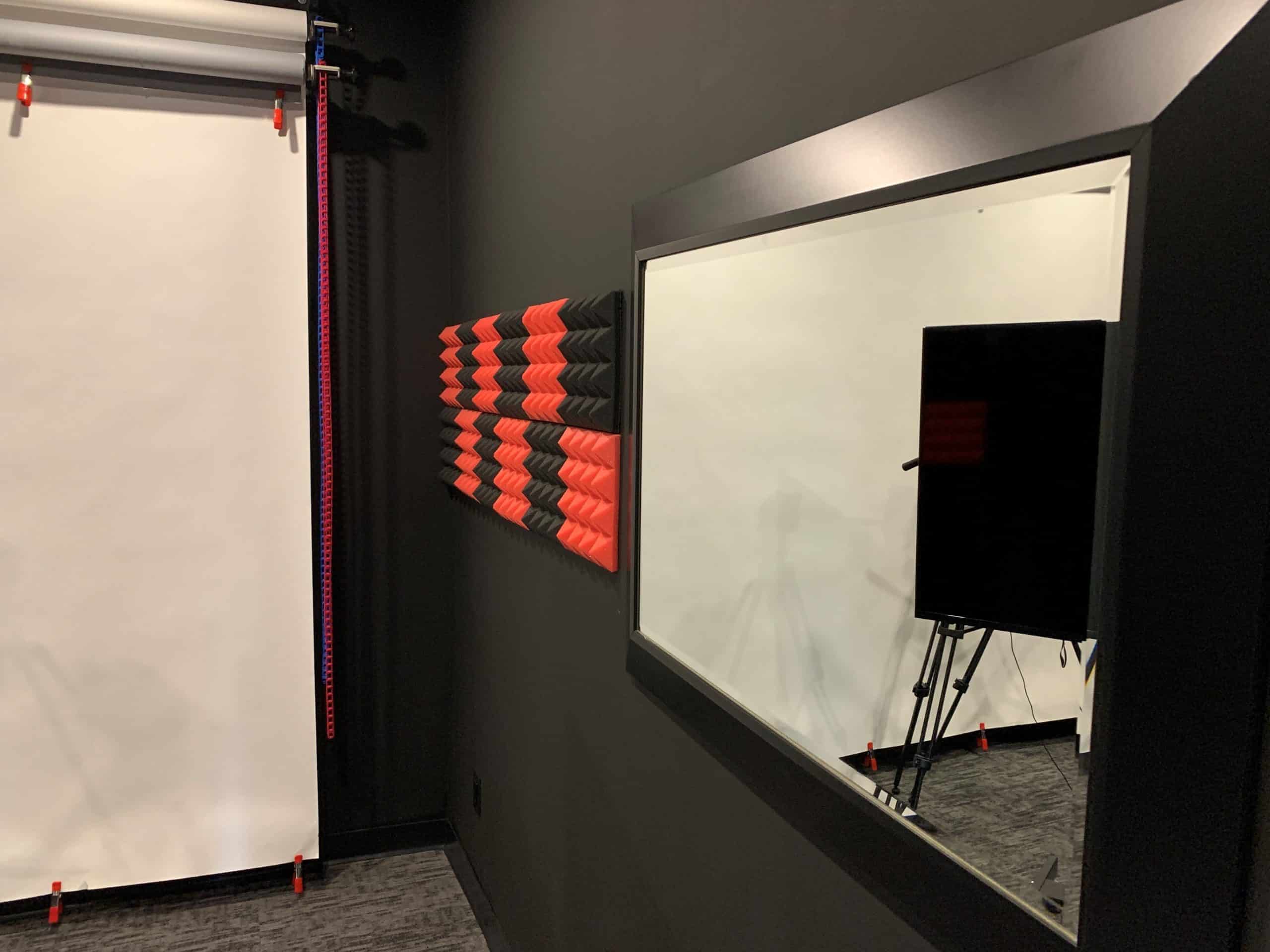 Room footprint 12' x 14' with sound proofing
Ceiling Height 8' 3"
Walls painted flat black
2 – 9' on reel back drops White & Gray
Cloth Green Screen Available on mobile frame – Setup Fee Applies
60" HD TV on stand with HDMI Cord
2 – Studio Light Boxes Florescent
1-LED Square Light Box
1-Halogen Studio Light
2 – Dark Brown Bar Stool High Back Chairs
2- White with Black Legs Counter Top High Back Chairs
1-Round Counter Top 18" Round Glass Coffee Table with Chrome Legs
$50 per hour min 4 Hours day rate is $300 for 8 hours
Includes room, back drops, TV as needed, Lights.
Chairs to sit for interviews. Black or White set possible
Want to use glass bar stool table that is possible.
Rental Price
During Business Hours
Monday to Friday 8:30 AM to 4:30 PM
Off Hours Access Fee: $50.00
Off Hours Fee waive for Full Day Rentals
Setup Fee Green Cloth Backdrop $50
Rental Space Location:
#100B – 2860 Trethewey Street
Abbotsford, BC V2T 0G5
Canada
Below Available with CRG Camera Operators Only.
Equipment cannot leave the premise:
2 Lumix G4 – 4K Cameras
3 Lens Choices
2 Tripods
2  Sound Packs
B-Roll Rail  – $20/day
Steady Cam – $20/day
Camera $75 per day includes one lens and tripod
Extra Lens $50 per day
Sound Packs $50 per day
Operator Rates:
$60/hour min 4 hours
One Operator Day Rate: $400 – 8 hours
Discounts for multi day engagements
SD Cards Responsibility of the renter.