Thank you for Purchasing Why Aren't You
More Like Me?
We Hope you Enjoyed
Complete your Experience With a Coupon Discount Specially For You!
As a Thank You for Getting your Book you can purchase a Personal Style Indicator for more than 50% off
Get Your PSI For Only $20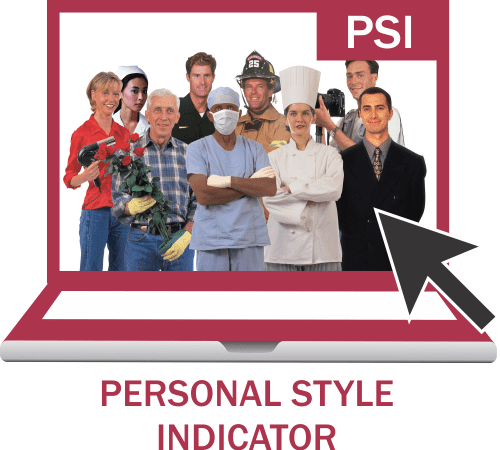 Use to:
Increase Emotional Intelligence

Foster Self-Awareness of Self and Others

Improve Performance & Communications

Decrease Conflict

Clarify Best Roles & Work Responsibilities

Build Positive Teams & Engagement

Equip Leaders

Help Individuals Realize Their Full Potential
The # 1 Personality (Personal Style) Assessment for over 40 years as rated by participants!